National team coach Yuri Borodavko is furious at allegations that Olympic cross-country Olympic winner Denis Spitsov (25) does not want to face Vladimir Putin. Next Sunday, the president will receive the Russian Olympic heroes from China.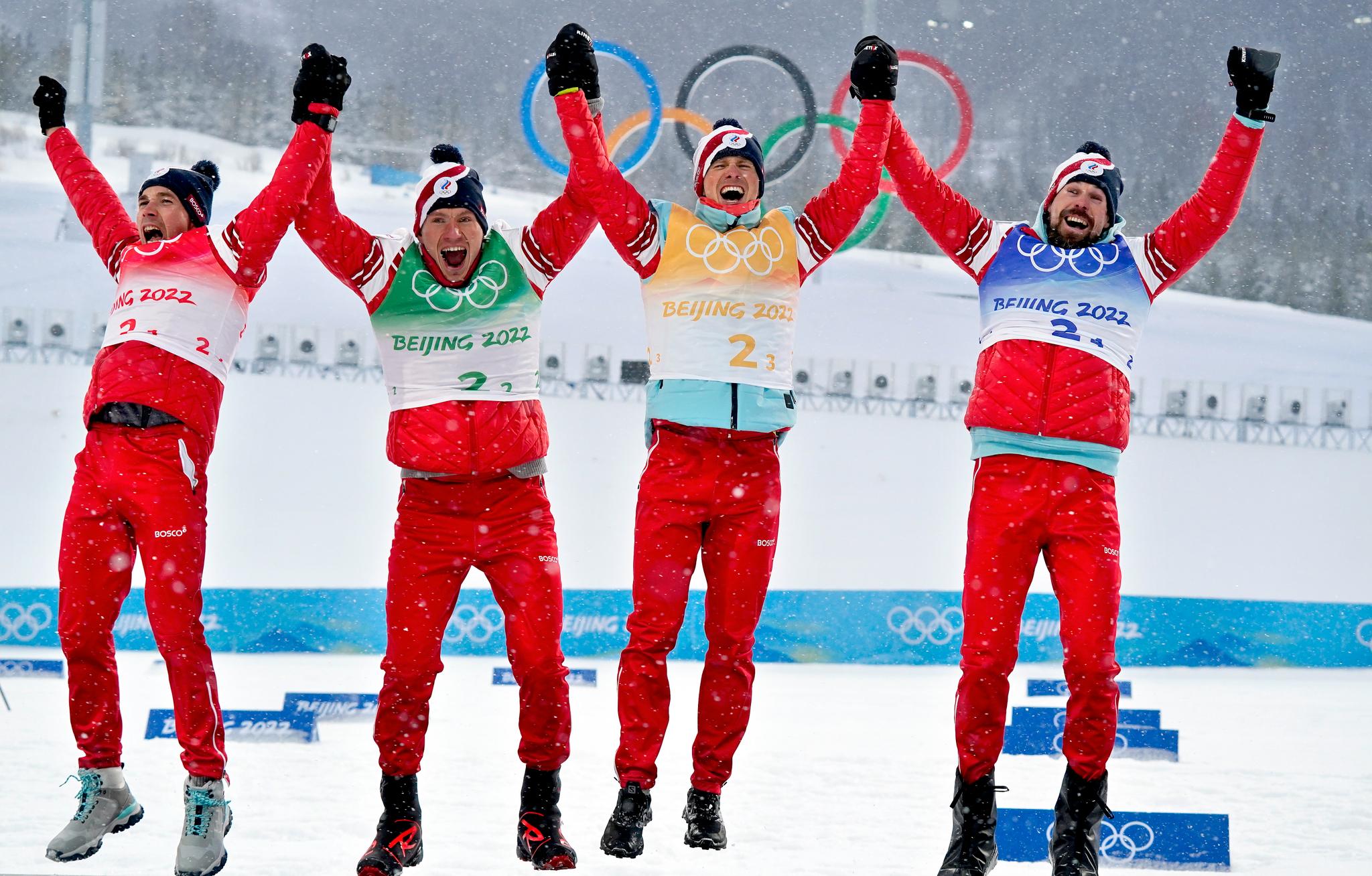 Aftenposten collaborates with VG-sporten. Therefore, as an Aftenposten reader, you also get articles and services created by VG.
The telegram channel "Nezygar" has announced that Denis Spitsov will not meet Putin. This is now denied by both ski president Jelena Välbe and national team coach Yuri Borodavko. Spitsov himself has not commented.
Traditionally, Putin receives the Olympic heroes in the spring after the Games, and despite the war, this gathering is now scheduled for next Sunday. Both the ski president and the national team coach deny that the Olympic winner in the relay has said no to meeting the president.
To Metaratings, ski president Välbe says:
– This person wrote it, and many reposted – but you have to call him and ask where he got it from? From which source? This information is of course incorrect. Denis, like many other athletes, is now in quarantine and preparing for the award ceremony, which takes place on April 24. I wonder where they got this information from, says the ski president.
National team coach Borodavko is furious. He says to R-sport:
– Whoever wrote this about Denis should be deprived of accreditations and everything else. He must also apologize, because the information is certainly not confirmed. I repeat – he must apologize to the practitioner. When it comes to the meeting with the president, everything is fine, Denis is preparing for it, everything is as it should be, says Yuri Borodavko.
"Nezygar" is an anonymous news channel on the social network Telegram. It publishes political news and analyzes. Nowadays, of course, a lot is about the war in Ukraine. "Nezygar" wants to appear as a channel that comes with inside news from the Kremlin. It has just under 400,000 followers.
There have been a number of attempts to find out who is behind "Nezygar", but as far as VG understands, there has been no clarity in this.
Denis Spitsov won the Olympic relay with Sergei Ustyugov, Alexander Bolshunov and Alexei Chervotkin. Norway came in second. Spitsov also took silver at three miles behind compatriot Alexander Bolshunov. The Russians participated as "Russian practitioners", not under the flags of Russia and Russia.
Opposition to the war in Ukraine is virtually impossible in Russia. In the beginning, there were demonstrations all over the country, but these were effectively crushed and lately there have been almost no open protests. A new law places great restrictions on what both the media and individuals can express about the war in Ukraine.