It started in the worst possible way when Sandefjord took the lead already after four minutes on a corner. Airy Jesper Taaje went up and headed in 1-0.
But just four minutes later, another giant, Espen Garnås, went up on a corner and headed in 1-1 – via LSK loaned Philip Slørdahl.
After 26 minutes, another own goal ensured that Lillestrøm took the lead, and again Garnås was second last on the ball. A long throw from Vetle Dragsnes was stunned further, and the midfielder somehow ended up in the bar, out, via Sandefjord's goalkeeper and into goal.
Two minutes before the break, Lillestrøm increased the lead, and once again it happened after a set piece. Ylldren Ibrahimaj put in front of goal, and there Igoh Ogbu stepped up and headed in the guests' third goal.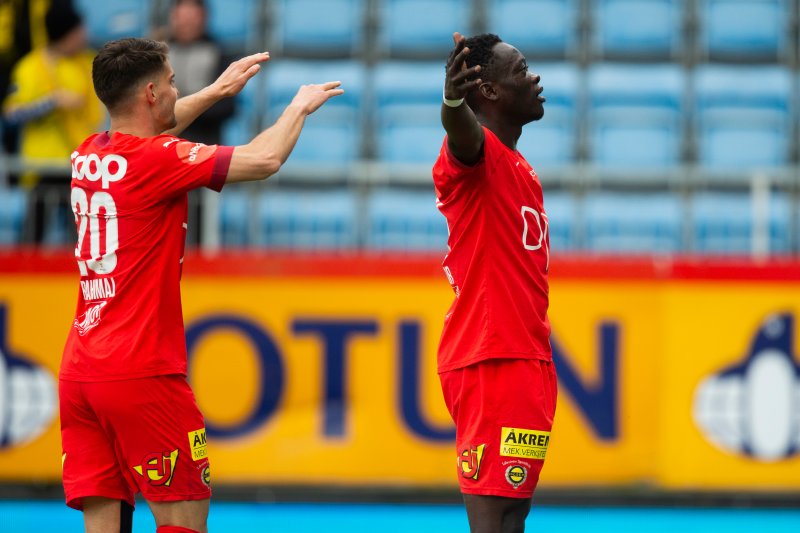 Also read: Soon sold out against Vålerenga!
After 59 minutes, Sandefjord's Taaje fell awkwardly, but was determined to stay in the match. Alone with the goalkeeper, the LSK striker increased the lead in a simple way.
In overtime, Tobias Svendsen came close to increasing to 5-1 when he went from his own half of the field, but Sandefjord's goalkeeper saved.
Thus: 4-1 to Lillestrøm and top of the table, one point ahead of Viking in second place.
The league leader has also scored the most and conceded the fewest in the Elite Series with a 17-5 goal difference. Now we are looking forward to Wednesday's derby against Vålerenga at Åråsen!
LSK's team:
Mads Hedenstad Christiansen – Eskil Edh (Lars Ranger in 11 min.), Espen Garnås, Igoh Ogbu (Colin Rösler in 24 min.), Tom Pettersson, Vetle Dragsnes – Frederik Holst, Ifeanyi Mathew (Kaan Kairinen in 24 min.), Gjermund Åsen – Ylldren Ibrahimaj (Tobias Svendsen in 24 min.), Akor Adams (Holmbert Fridjonsson in 24 min.).
Watch video interview with Espen Garnås:
See highlights from the match here: