Kjetil Haug became Vålerenga's first goalkeeper when Kristoffer Klaesson was sold to Leeds United in 2021. One and a half years later, it is his turn to follow the foreign dream, and the next stop in his career is French Toulouse.
The last chance underwent the medical test on Monday morning and has signed a three-year contract with the French.
– It is a fantastic opportunity that every football player dreams of. It's a shame to have to leave this fantastic club, and not least the supporters who have helped me and stood behind me on the road. They have made it easy for me to perform, and it has now been paid for with a transfer to Toulouse, says Haug.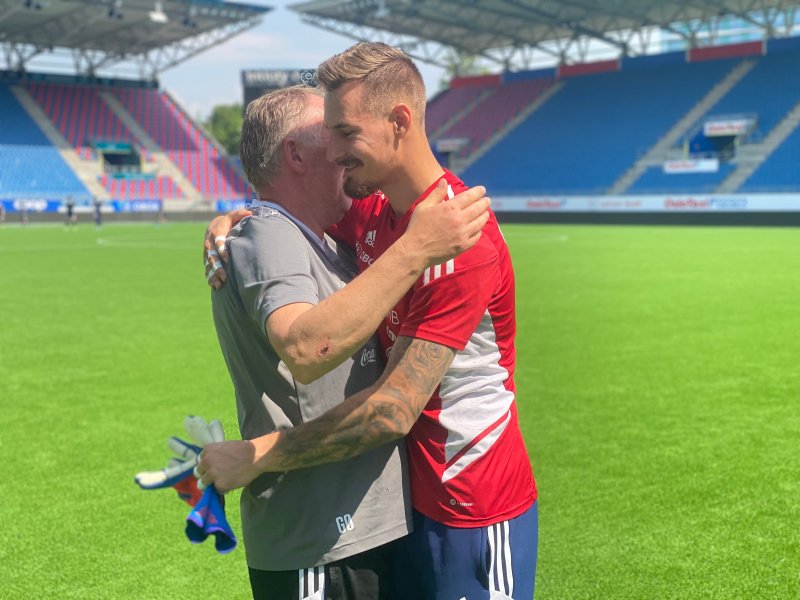 Many years of goalkeeping coach Gjermund Østby is very proud and happy on Kjetil's behalf, and is sure that the 23-year-old will continue his development in France.
– It is a fantastic opportunity for Kjetil, and is thanks to hard work. He has not had a single training session since he came here in 2020, and now he will play against Messi & co. It's incredibly fun, says Østby.
Haug came to Vålerenga from Sogndal in 2020, and since then the last chance has guarded the cage 34 times in the series and cup. His last match in royal blue was Sunday's showdown against Odd.
Now he hopes to take up the battle for the 1st goalkeeper place in Toulouse, which currently has Swedish Isak Petterson, and the Frenchmen Maxime Dupé and Thomas Himeur in the goalkeeper team.
– The ambition is to play, and go straight in as the 1st goalkeeper. I have sat on the bench for the last 4-5 years, so the plan is to do exactly the same as I did here just from the start, he says.
Toulouse FC is led by Frenchman Philippe Montanier and is ready for the most generous league after the promotion earlier this year.
We thank Kjetil for the time being in Vålerenga and wish him lots of luck in France!
See interview with Kjetil at the top of the case.