When Norwegian cross-country skiing is to turn every stone to find the causes of the development and results failure on the women's side, cross-country manager Espen Bjervig will sit on the investigation committee. This is problematic, according to the experts VG has spoken to.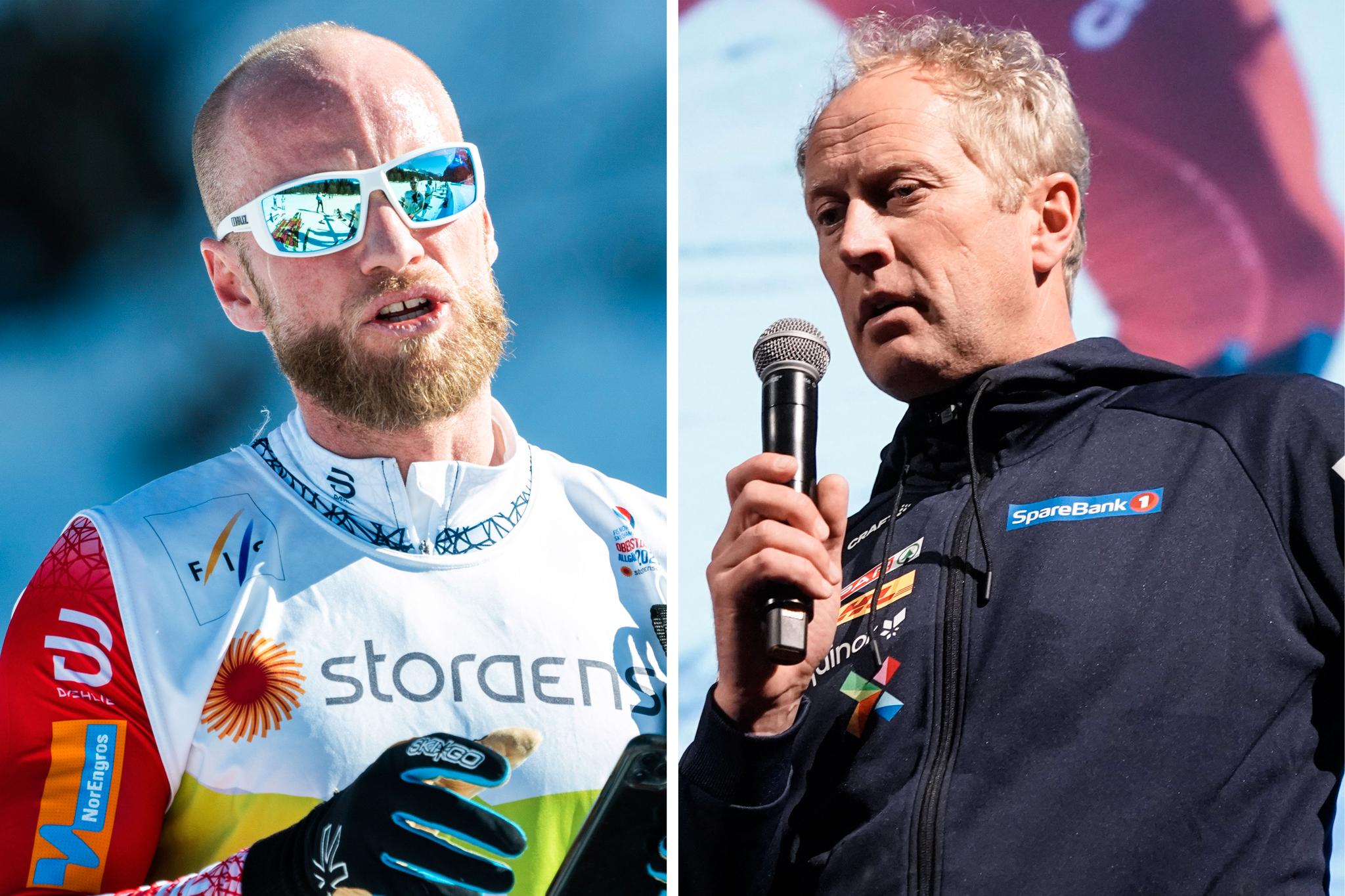 Aftenposten collaborates with VG-sporten. Therefore, as an Aftenposten reader, you also get articles and services created by VG.
Among those who react to it is Martin Johnsrud Sundby.
The former national team veteran, who has worked as an expert for both Discovery and VGTV, immediately becomes skeptical when he hears that the person who has been responsible for the results in recent years must also assess what has been done in a critical way.
Sundby believes it will be possible to embellish conclusions, smooth over findings and calls it an unnecessary trap for cross-country skiing to go into.
– I am not a supporter of processes where the conclusions can be smoothed over, such as system failure or weaknesses in the system, Sundby says and continues:
– The danger is that you can choose to stand out to a greater extent, you can scale down criticism. As a top sports leader, you should not be in a situation where you can doubt or influence the conclusions.
"Totally independent, open and honest report"
After a winter that was very weak behind Therese Johaug, the cross-country committee (the board of Norwegian cross-country) took action at the end of the season.
Adressa announced earlier this spring that the committee set up a committee to look at explanations for both positive and negative trends in Norwegian women's cross-country and para-cross-country skiing.
They should review the following with a magnifying glass:
Organization, culture and management

The training philosophy from youth to elite level

The comprehensive follow-up and facilitation

The preventive health work
The goal is a totally independent, open and honest report completed by the autumn that will make a difference and bring Norwegian cross-country skiing further, says committee leader Øyvind Sandbakk.
– A good question to ask
He has worked at the Olympic Summit for a number of years, is today a professor at NTNU and head of the Center for Top Sports Research. He agrees with the report's conclusions in the first place can be tough reading for those who have sat, and still sit, with responsibility.
During the spring, among other things, 50 people will be interviewed. Among them practitioners and staff.
The choice to include Bjervig in the committee has already had consequences for how they work, according to Sandbakk.
– Since Espen has the role he has, I have taken my precautions. He is responsible for the cases we are to assess. We benefit from his insight, but on the other hand, we want independent feedback that is unfiltered and open. They should not be influenced by him sitting on the committee. There are some processes that will be run independently of Espen.
– I think it is a good question to ask whether the top leader should sit on such a committee. We've had discussions about that. Then the cross-country committee has considered that he should sit on that committee.
Feared gag practitioners
– Is there a fear that those you are going to talk to do not dare to say what they mean when the person responsible for the development is on the committee?
– Naturally, there is a fear of it, says Sandbakk and continues:
– But I will make the reservations I can to ensure that we get such open and honest information that is not affected. That is my responsibility. But if it becomes an inhibiting factor for the sample, then we must take a reassessment of the composition. But we have gone several rounds on this. There must be relentless openness. Everything should come to the table. And the one who has the most to gain from it is Bjervig.
– He should step aside
But it is not just Sundby that is reacting. NRK expert Fredrik Aukland also knows well the background for the committee's work and not least what awaits until the report is released.
– Regardless of whether they call it a working group or investigation committee, I believe that the top manager can not be part of it. In his role, he can influence those who will be involved in the project, which can affect the results and outcome of such a report.
– It must be honest and transparent. The top manager should step aside in this work, says Aukland.
Thoughtful
It is the leader of the cross-country committee (LK), Torbjørn Skogstad, who responds to the criticism on behalf of the Norwegian Ski Association. Cross-country manager Bjervig, however, has one answer in the case.
– I experience the committee's mandate and my role as well thought out for the best for Norwegian cross – country skiing's future. Beyond that, I refer to the statements from Skogstad and Sandbakk, he says.
– Struggling to understand the problem
Skogstad says that the reason why Bjervig is part of the committee is because he himself was a driving force for it. The board also believes he belongs there. Regarding the criticism from Sundby and Aukland, he answers as follows:
– I do not experience this in the same way as Martin and Fredrik. As I understand this, both Espen and the rest of the committee have a large and honest commitment to try to find the best solutions for Norwegian cross-country skiing. I also have no reason to believe that anyone in the working group should have any motivation to camouflage the result.
He also says that the role clarifications have already been made. They have also asked themselves how the outside world will perceive it. They have decided that it is right that Bjervig is involved, to, among other things, provide factual information when he is asked.
– Could not Espen Bjervig have been interviewed about what has happened, instead of sitting on the committee?
– I must admit that I struggle to understand the problem. Had this been a committee of inquiry, one would have been concerned with impartiality in a completely different way. This is a working group that will work positively to find good solutions. In such a setting, it is natural that a sports manager is a part of it, says Skogstad.
– Here, no one is to be investigated
Skogstad then points out that several of the other committee members have also had a role in Norwegian women's cross-country skiing and parade sports.
– But the difference between Bjervig and those in the committee is that he is responsible for both development and results?
– Yes, the last couple of years. But this will be about seeing things over time. We have, for example, with Sindre Bergan (was national team coach in the 90s and early 2000s). No one is to be investigated here. It is an offensive group that is well composed. We wanted a group with different backgrounds, we are glad that we have achieved that.
– Is it not the case that the committee's mandate is to turn every stone, because there has been a lack of development and results in both women's cross-country skiing and parade sports?
– This is a discussion that has been going on over time. There was a particular need to look at the way we develop women and whether there are things we can improve on. We are responsible for ensuring that the many good and talented girls who invest are managed in the best possible way. I feel that the cross-country committee has taken that responsibility and Espen has been a driving force for it.